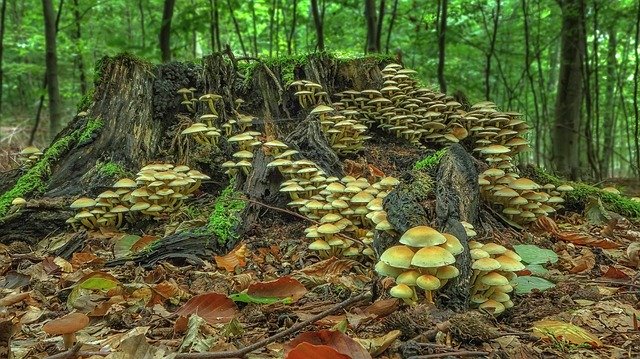 Trees are magnificent creations; however, they also can get sick and old and wither away. In the forest, dying trees make excellent homes and food sources for woodpeckers, fungi, and other creatures. When a dead tree is next to your house, though, a homeowner needs to seek a professional tree removal service to avoid dangerous consequences.
Stunted Growth
One sign that your tree may have to go is if its overall appearance looks ill. If the tree has few leaves on it in summer, if its leaves are not are healthy as those on other trees, and if dead branches high up are increasing, your tree is not doing well. You may also see irregular growths of fungi or other unidentified plants on it, signifying decay or disease. Have a professional assess the situation.
A Sudden Lean
Some trees are naturally bent, which is no problem. The alarm comes when a tree that has stood straight its whole life suddenly angles toward you or your neighbor's property. This sudden leaning may happen after a particularly strong storm with high winds. A tilt like that could signal a deeper problem with the tree.
Decaying Roots
You will definitely need to call for a tree removal service if you find that the roots are decaying. If you spot deteriorating roots, fungi growing at the base, or upturning soil, the tree's roots are in danger. When the base of the tree goes, the whole tree goes. If the tree is sprouting around its base, though, it may yet be savable. The tree is under great stress when epicormic shoots come up, but a professional arborist can help to remediate the problem.
A Hollow in the Tree
Trees can survive for many years with a hollow or hole in its trunk, but in some cases, a hollowed or split tree can mean danger for those around it. If you suspect that the integrity of the tree is at stake, call a professional tree removal service to evaluate your specimen. 
No matter what, tree removal may be necessary to protect your family from a potential crash. If the tree's structure is unsound, it poses a threat to your home. Even large dead boughs can fall at a moment's notice and cause serious injuries to anyone below it. If you are concerned about one or more of your trees, call Edwards Lawn & Home today to come and take a look!
Choose Edwards Lawn & Home
For the past ten years, Edwards Lawn and Home has been offering premier residential and services to improve your property all year long. The options are endless from a new patio to a backyard fire pit, let the winners of Angie's List Super Service Aware serve you! If you're interested in finding out more about our services or getting a quote, you can contact us online or give us a call at 443-341-6539. For more information about our services or DIY tips and tricks follow us on Facebook, Twitter, LinkedIn, YouTube and Houzz.