Edward's Lawn & Landscaping is the best choice for professional lawn mowing services. With reputable expertise and trusted reliability, our team takes a detailed approach to enhancing your lawn's health and appearance. We provide premier lawn mowing services that are tailored to your schedule and streamlined with an automated payment process. The lawn of your dreams is just a phone call away! Contact Edward's Lawn & Landscaping today at 443-341-6539 to get started and learn more about our comprehensive lawn maintenance programs.
Our Expert Team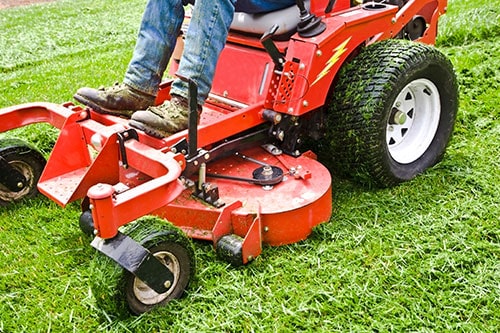 Since 2007, Maryland homeowners have trusted Edward's Lawn & Landscaping for all their landscaping needs. What sets us apart from competitors? Our exceptional team and responsive customer service! The Edward's Lawn & Landscaping team is highly trained, experienced, and reliable. We always put the customer first and work with strict attention to detail. Your lawn's health matters to us, and we care for it as if it were our own. Safety guards are utilized to minimize the potential for damage to your lawn, car, and home. All of our crew members are mindful of the customer's property size and only bring equipment and machinery that is deemed appropriate. When you need efficient lawn mowing services, choose the expert team from Edward's Lawn & Landscaping! If you have any questions or concerns, please don't hesitate to contact our office! A member of our expert team will promptly reach out with an effective solution.
The Comprehensive Lawn Mowing Program
Edward's Lawn & Landscaping provides exceptional lawn mowing services to keep your yard looking polished all year round and encourage healthy grass growth. Our team uses a variety of mowers, ranging from 21-inch push mowers to 60-inch riding mowers, to cut your grass on a weekly schedule. We trim around obstacles, driveways, and sidewalks, and refine the edging around your trees, garden beds, and mailboxes. Mowing season typically starts in early April and continues onward until early November. During this time, your grass will get cut around 30 times to promote healthy growth all season long.
Billing, Scheduling, and Rates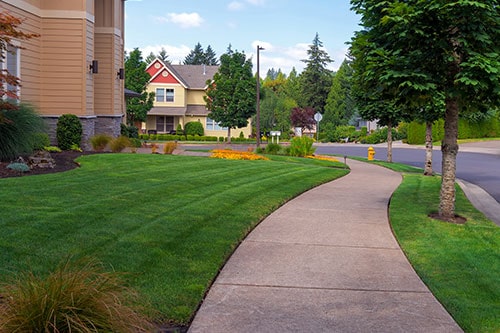 We streamline our billing process with a straightforward, simplistic payment plan. Customers put a credit card on file, and we auto-bill at the end of each service month. After the payment is processed, we email customers a detailed receipt that outlines the specific dates of service. All residential lawn mowing services will automatically renew every year so you don't have to worry about calling to setup service in the new year! If you no longer wish to receive our lawn mowing services, please call or email into our office to cancel within 30 days.
Your lawn mowing services are performed on a weekly basis, typically on the same day each week. In the case of inclement weather, we will reschedule your regularly scheduled visit generally within 24 hours. Within the heat of the summer, our team may skip a week here and there, if your grass doesn't need to be cut. In this case, you certainly will not be billed for our services for the skipped week!
Edward's Lawn & Landscaping prides itself on its highly comprehensive services, experienced team, and superb customer care. From expert lawn mowing services to garden clean-ups and mulching, we can do it all. For more information about our comprehensive lawn mowing services, please
contact our office
today at
443-341-6539
for a FREE quote!