From Ellicott City to Severna Park, Edward's Lawn & Landscaping has supported homeowners throughout Maryland since 2007! Our professional lawn aeration and seeding services are essential for your yard, and you can trust our expert team for attentive work and responsive customer service. For more information or to schedule your next service, please contact us today!
The Importance of Lawn Aeration and Seeding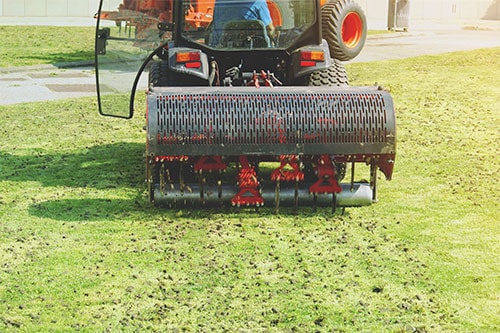 As experts in lawn care, we recommend aerating and seeding your lawn at least once every year, preferably in the fall. This is crucial for sparse or patchy lawns, or hard and uneven soil. However, if your lawn is extremely damaged, you may need a more extensive lawn rejuvenation and seeding services. Lawn aeration will uplift your yard's health and enhance its aesthetic by alleviating soil compaction, allowing oxygen into the soil and letting your lawn 'breathe'. During this process, we puncture small holes throughout your yard to give the roots increased access to vital nutrients. Next, our team will spread a premium, weed free tri-blend tall fescue grass feed all throughout the lawn and into the plug holes. This process is known as over seeding and encourages deeper and stronger grass growth.
Always enlist help from a professional team to ensure timely results and minimize potential damage to your lawn. Edward's Lawn & Landscaping is the best choice for your home! Our expert lawn technicians will ensure you receive the best service for your yard.
Best Time to Do
The best time for your annual lawn aeration and seeding service is in the fall, between August and October. Don't expect results immediately, it takes approximately four to six weeks to see visible germination on your lawn. You can also perform these services in the early part of the spring time, right before the heat of the summer!
Annual lawn care customers get a special rate on aeration and seeding programs. Ask us for details.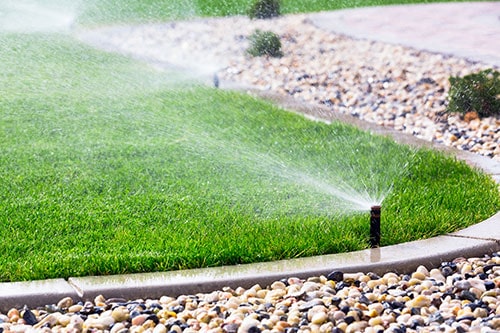 Lawn Maintenance and Care
After we complete your service, maintenance is crucial to ensure lasting results. Our office will send over detailed watering and care instructions to equip you for success. If you have any questions about lawn maintenance, please don't hesitate to reach out to our highly knowledgeable and experienced team.
From lawn aeration and seeding to general yard cleanups, Edward's Lawn & Landscaping has the expertise to support any landscaping needs for our customers. For more information, please
contact us
today!