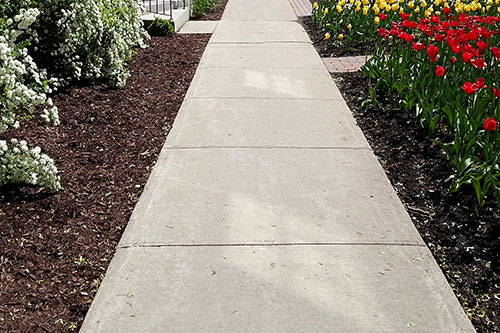 From charming, patterned walkways to versatile blank slates, concrete opens up your home to a world of possibilities. Edward's Lawn & Landscaping has the skills to create any home features for our customers out of regular or stamped concrete. Our team is licensed, insured, and highly experienced. We offer a generous 20% discount on all new projects and provide free estimates. Learn more about how concrete can take your home to the next level! Contact us today to get started.
Our Comprehensive Services
Edward's Lawn & Landscaping is a professional team with the versatile skills needed to create anything for our customers. We expertly pour, shape, and finish premium 4000 PSI concrete to enhance the aesthetics and functionality of your home. This particular product type is incredibly durable and cost-effective and minimizes the potential for cracking. Our team offers two distinct types of concrete: regular concrete or stamped concrete. Traditional concrete compliments most designs and seamlessly blends into your home's style. Stamped concrete is available in a wide variety of patterns or styles, and mimics the look of natural stone. Some popular uses for concrete include walkways and driveways, as well as concrete slabs for sheds, hot tubs, or garbage cans. We will work with you to bring your dream home to life!
How will concrete enhance your home? Consult our expert team and unlock the benefits. For more information, please contact our office today at 443-341-6539 for your FREE estimate!