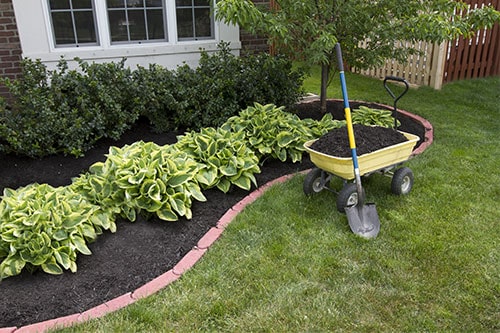 Edward's Lawn & Landscaping is the go-to source for efficient landscape yard cleanups and pruning. We're an asset for homeowners in throughout the majority of Central Maryland due to our commitment to excellent customer service and highly experienced team. Our yard clean-up and pruning services are crucial for your home's market value and overall lawn health. Ready to get started? Prioritize your lawn with help from Edward's Lawn & Landscaping today!
Comprehensive Care and Expert Support
Our team will clean-up your yard to enhance its aesthetic and encourage fruitful germination. During this process, we may cut down tree limbs, collect debris, and pick-up scattered sticks. To give your lawn a manicured effect, we re-define the trim around mailboxes, tree rings, and garden beds with clean lines. Pruning the trees and shrubbery is an essential step in all yard clean-ups. Due to the intricacies of the job, it's important to have a professional team handle all of your yard's pruning. With decades of experience in the industry, our teams have earned the expertise needed to know when to prune and which methods work best.
Estimates, Rates, and Discounts
We always provide free estimates. Give us a call and speak with one of our landscaping consultants! Customers can set up a FREE estimate with one of our professional landscape consultants to go over the details of their project. Prices vary on a case-by-case basis, depending on the size of the property and the amount of clean-up required.
From yard clean-ups to garden clean-ups, our teams have the skills to do it all. For more information about our highly comprehensive services, please
contact Edward's Lawn & Landscaping
today for your FREE estimate!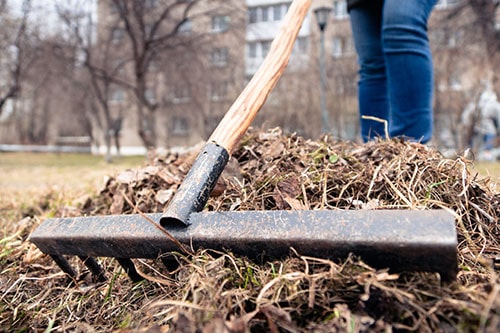 Keep your gardens pristine with help from Edward's Lawn & Landscaping! We provide essential garden clean-ups and mulching services for homeowners throughout Howard, Anne Arundel, Carroll and Baltimore counties. Our expert crews will always goes the extra mile to keep your garden well-manicured and re-defines all edges with clean lines. When you choose Edward's Lawn & Landscaping, you're choosing the best quality for your home. Ready to get started? Contact us today!
Our Expert Team
For the past decade, Edward's Lawn & Landscaping has provided highly comprehensive lawn care support to both residential and commercial clients throughout the majority of Central Maryland. Whether you need thorough garden clean-ups or extensive lawn rejuvenations, we're the team you can trust for high-quality results and attentive customer care.
Our Process
As you start your annual spring cleaning, don't forget to include your garden beds! The best time of year for garden clean-ups is between March and June, right before the growing season takes full swing. Before our team arrives onsite for service, our office staff will call Miss Utility on your behalf beforehand to ensure any public utilities are properly marked prior to the start of any work. Our crew kicks off the process by pulling all the weeds, pruning shrubs and trees, and removing all debris in an eco-friendly manner. We work meticulously and with strict attention to detail. All garden beds and tree rings are re-defined with distinct, clean lines to enhance the aesthetic. As a final touch, we spread an even layer of mulch, approximately two inches deep, throughout the garden beds and tree rings. To guarantee superb quality, we only used premium double shredded hardwood mulch.
Timelines, Prices, and Special Packages
While the most prime time for garden clean-ups is in the spring, we also provide these services all year round. Annual lawn care customers get a special rate on aeration and seeding programs. Ask us for more details. Included in garden bed maintenance, our team will patrol and attend to your garden beds on a bi-weekly or monthly basis. Prices vary based on property size and project specifications. Please contact our office for a FREE estimate!