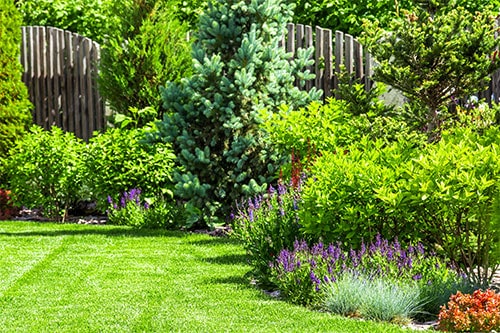 When you see a residential or commercial property with lush, green grass, chances are it didn't get that way on its own. Lawns require a lot of work to keep them looking their best and your property will need routine fertilization and lawn care to ensure that your grass provides a beautiful backdrop for your plantings and hardscaping. At Edward's Lawn & Landscaping, we offer comprehensive lawn care and fertilization services to keep your grass in its best shape.
Whether you need routine lawn maintenance such as weekly cutting or you want to establish new sod, our expert landscape installers will ensure that your lawn is beautiful and long-lasting.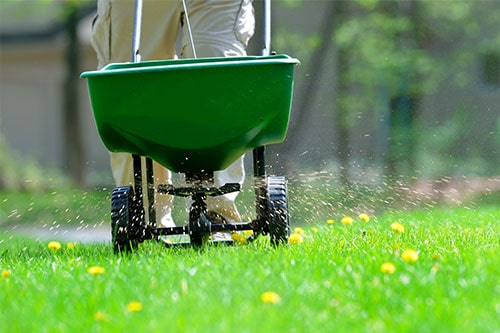 Lawn Fertilization
Although lawns might not look like they require much effort, in truth grass requires the correct balance of nutrients and fertilizers to thrive. Even if you're committed to watering your lawn religiously, your grass will wither and brown if it doesn't receive the right fertilizers. Our landscaping pros will take time to understand the needs of your grass to ensure that we apply the proper fertilizers exactly when they're needed.
IPM: Integrated Pest Management
Integrated Pest Management is a key component of lawn care. Our expert team knows how to identify common diseases or funguses throughout your lawn and turf. We will make educated recommendations on the next steps and ensure your lawn areas are treated and cared for appropriately.
We provide superior lawn services to clients throughout select areas of Central Maryland, including:
Catonsville
Halethorpe
Arbutus
Linthicum Heights
Ellicott City
Columbia
Clarksville
Glenelg
Glenwood
West Friendship
Elkridge
Laurel
Jessup
Odenton
Millersville
Crownsville
Glen Burnie
Pasadena
Arnold
Severn
Severna Park
Annapolis
Highland
Fulton
Gibson Island
Sykesville
Pikesville
Owings Mills