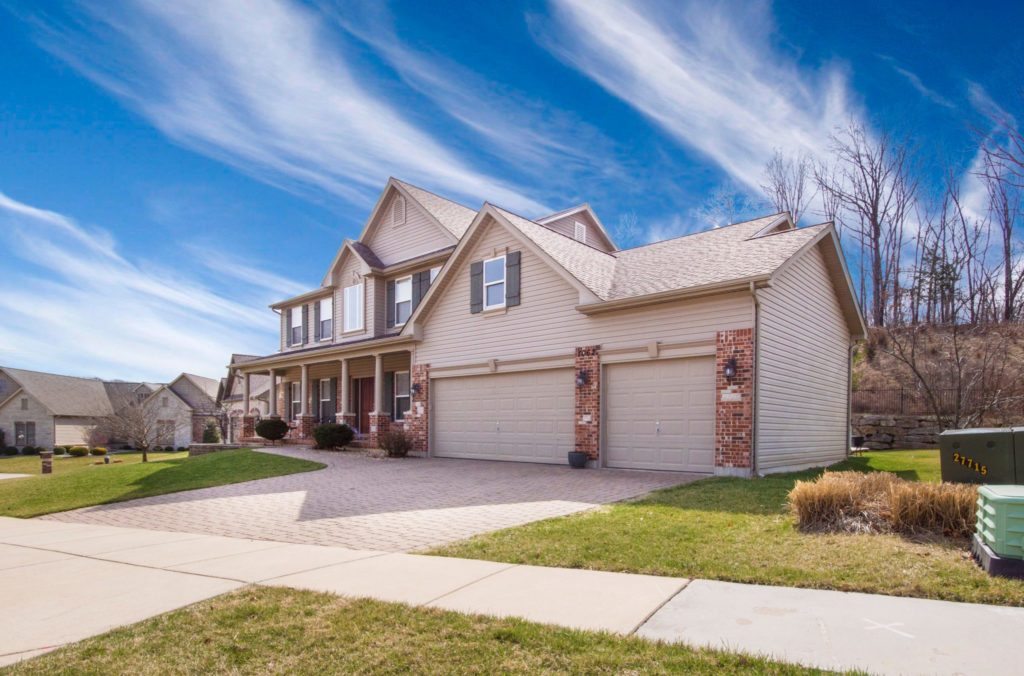 There are plenty of homeowners who have had a concrete driveway and have never in their lives heard of sealing it. While this method of driveway maintenance is not well-known, it is a beneficial way to extend your driveway's life, whether it is asphalt or concrete. So, why seal your concrete driveway? 
Prevent Spalling
In the winter, water may seep into the concrete or cracks in it. When the water freezes, it expands, and this causes the concrete slab to crack. This splitting apart is called "spalling." In colder climates, sealing the concrete can be vital to keeping your driveway intact. A sealant will keep your driveway from spalling when you apply it every few years after the concrete has cured. As part of your fall landscape maintenance, call Edwards Lawn & Home to add sealing to your list. 
Guard Against Stains
It is surprising how vulnerable the driveway is to stains, but splashes of oil, antifreeze, and other products can easily turn your smooth concrete into an abstract mess. To not have to worry about removing stains down the road (figuratively), seal your driveway once every few years. Not only will you maintain your concrete driveway's appearance, but you will also be keeping it in good condition.
Make It Shine
Even so, appearance also plays into the reasons to seal your concrete driveway. Sealants come in different levels of glossiness, from no-gloss to high-gloss, and you can have your concrete looking as pristine as ever. Many who have used sealant on their driveways are happy with the resulting shininess of their driveways. In the overall look of a property, homeowners often overlook this part of the landscape when thinking of maintenance. However, every bit counts and the driveway is no exception.
Extend the Life of Your Driveway
To honestly explain the necessity of sealing for your concrete driveway, one cannot escape one crucial point. The quality of your concrete mix impacts how much it needs regular sealing. When it contains a higher concentration of water, it is more porous and, therefore, more prone to spalling. On the other hand, some concrete slabs go through many winters without a problem. Check the maintenance instructions for yours to see what would be best to extend its life. 
Choose Edwards Lawn & Home
For the past ten years, Edwards Lawn and Home has been offering premier residential and services to improve your property all year long. The options are endless from a new patio to a backyard fire pit, let the winners of Angie's List Super Service Aware serve you! If you're interested in finding out more about our services or getting a quote, you can contact us online or give us a call at 443-341-6539. For more information about our services or DIY tips and tricks follow us on Facebook, Twitter, LinkedIn, YouTube and Houzz.