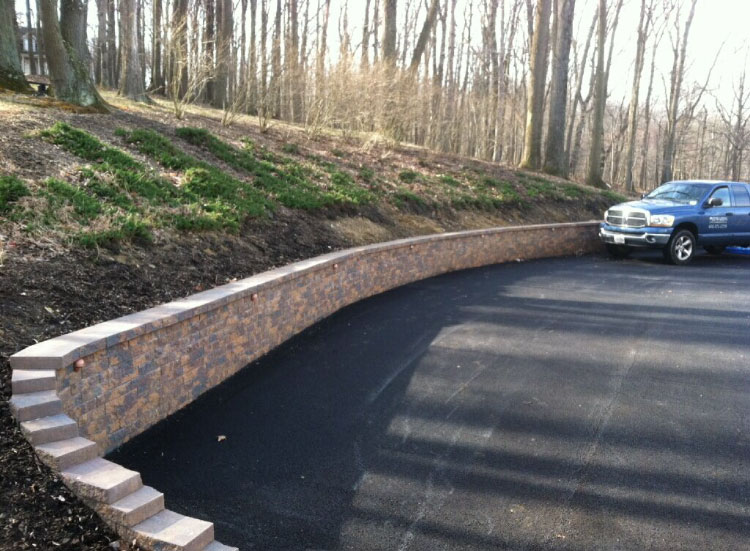 Many elements go into home maintenance. A property is made up of many parts, inside and out. One piece of the property that one must not forget about is the driveway. If you have an asphalt driveway, you probably know that it will take some care to keep looking and working its best for longer. It is an affordable driveway material that necessitates some upkeep. To get to know your asphalt driveway better, read on below.
What Is Asphalt?
Asphalt is a mix of two main ingredients: aggregates and bitumen. Aggregates are ground-up minerals such as stone, sand, and gravel. Bitumen, a petroleum byproduct, is the dark molasses-like substance that holds the particles together. Despite seeming to have such a simple construction, however, asphalt is more complex than one might realize. The material comes in different types, some designed for high-traffic areas like highways and airport runways, some for residential driveways, and others for roofing. Residential driveway asphalt typically uses what is called driveway mix.
Deterioration Over Time
While one type of asphalt, called porous asphalt, lets water drain through into the ground below or a reservoir, this material usually does not do well the more often water penetrates it. As water seeps into the base and traffic weighs down on an asphalt driveway, it will inevitably deteriorate over time. Rough or sharp materials, like metal snow shovels, may also leave scrapes on the driveway. Asphalt takes at least six months to cure, if not years, and so is more prone to damages early on and also under the hot summer sun.
It will also likely endure potholes and alligatoring over time. Potholes form when water trapped below a cracked surface evaporates, and the weight of traffic break the cracked asphalt into the depression left behind. Alligatoring is a pattern of cracks on the asphalt's surface that looks a bit like the back of an alligator. Widespread cracking means that the base has failed due to water leaking into it.
Maintenance for Asphalt Driveways
When cracks occur on your asphalt driveway, you will need to fill them with poured sealer. Wait until the fall when the asphalt has cooled and contracted, leaving cracks at their widest. If your driveway is suffering from greater damage than just a fissure or two, call Edwards Lawn & Home to see what they can do to help. For regular maintenance, seal your driveway to prevent water from seeping into it once every few years. If anything, sealing the asphalt is the best step to take in protecting your driveway long-term.
Choose Edwards Lawn & Home
For the past ten years, Edwards Lawn and Home has been offering premier residential and services to improve your property all year long. The options are endless from a new patio to a backyard fire pit, let the winners of Angie's List Super Service Aware serve you! If you're interested in finding out more about our services or getting a quote, you can contact us online or give us a call at 443-341-6539. For more information about our services or DIY tips and tricks follow us on Facebook, Twitter, LinkedIn, YouTube and Houzz.