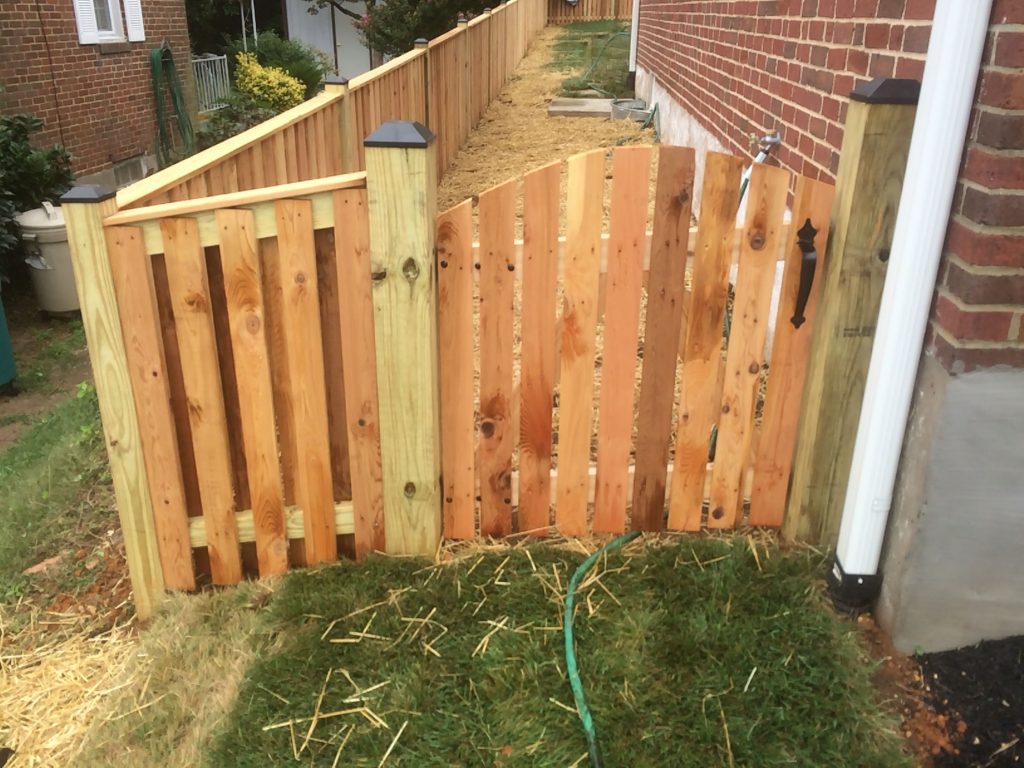 With the unofficial last day of summer – Labor Day – behind us, feelings, flavors, and décor are turning to fall. This change is fantastic for pumpkin and Halloween enthusiasts alike, but it also means that it is time to put our to-do list into fall mode. Nowhere is this more obvious than out in the backyard. One of the top chores you need to accomplish as the weather turns to fall is to inspect and maintain your wooden fence. The summer rain, heat, and sunshine were hard on your fence, and if you want it to last through the cold and the snow of winter weather, you need to make sure that it is ready.
Fence Inspection
One of the first things you need to do is to thoroughly inspect your wooden fence for signs of damage, like rot. Inspect all parts of the fence, including down by the ground. Inspect the stability of all the posts. If there are tree branches that have fallen on the fence or vines that are growing up it, you should remove them so they cannot continue to trap moisture against the wood. Signs of rot include loose or wobbly boards or posts, gates that sag, and boards that are caving in. If you find a substantial amount of rot, you may find that it is cheaper to replace the whole fence than it is to replace only the damaged sections. In addition to rotting in the wood, check for signs of wear and rust on hinges and latches. 
Fence Protection
If you do not have rot in your wood fence, you should consider waterproofing it now to better protect against damage in the future. If you think that your fence already has waterproofing, you can do the splash test on it. When you splash water on the fence boards, it will either bead up or absorb and darken the wood. If it beads up, your fence is waterproof. If it soaks in, you need to waterproof it again. Stain the wood and seal it with a high-quality sealer to truly protect it. 
Additional Fence Maintenance
During the fall and into the winter, you will need to do routine maintenance to keep your fence strong. During the fall, as the leaves accumulate around its base, they can trap moisture there. Even if you do not get rot from this, you will likely get algae growth. Instead, rake up the leaves routinely. Once the snow starts in the winter, you should make sure it does not accumulate too much as well. 
Choose Edwards Lawn & Home
For the past ten years, Edwards Lawn and Home has been offering premier residential and services to improve your property all year long. The options are endless from a new patio to a backyard fire pit, let the winners of Angie's List Super Service Aware serve you! If you're interested in finding out more about our services or getting a quote, you can contact us online or give us a call at 443-341-6539. For more information about our services or DIY tips and tricks follow us on Facebook, Twitter, LinkedIn, YouTube and Houzz.