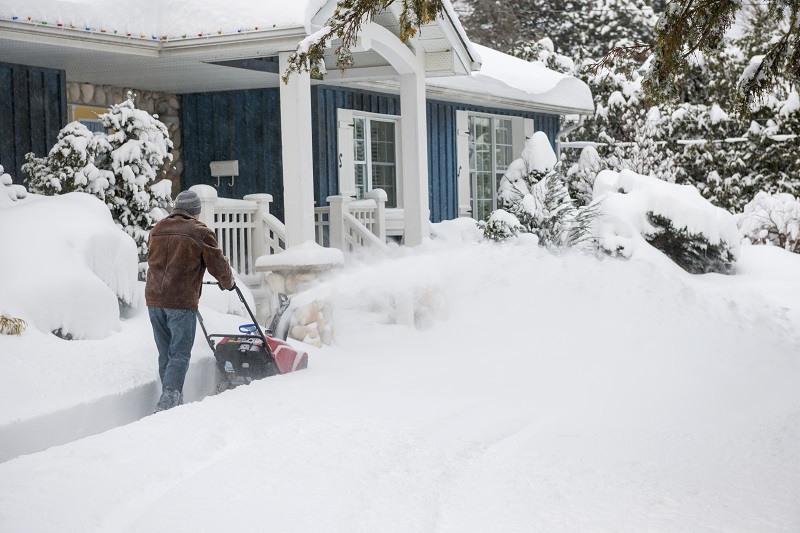 It is true that, in winter, your lawn needs less upkeep than in warmer seasons. Many do not do anything for their yard while it is cold. However, there are a few ways to take care of your grass before the first frost hits. Read on for tips on caring for your lawn in winter for healthier grass come spring.
Rake the Leaves
If you have any leaves from fall still scattered about on the ground, have them either removed from the lawn or mowed into bits. If the leaves have clumped and are wet, it is better to use the rake. If your leaves are dry enough, mowing them down and leaving them on the lawn can help fertilize the grass. Removing piles of leaves will significantly increase the breathability of your grass.
Fertilize
In the summer, your grass can lose a lot of nutrients. The burning heat of the Maryland sun can tax its strength. Likewise, cold, harsh temperatures can drain a lawn of vitality. Maryland's weather can fluctuate dramatically during the winter months, so giving the grass extra nutrients before the first frost is crucial to helping it come back strong in the spring. 
Aerate
Over time, the soil in our yards can compact and make it more difficult for grass to grow. Especially in areas where the ground is clay-like, breathability can be a common problem. Aeration is the best way to keep the grass growing. Either with a spade or an aeration machine, one can remove plugs of dirt all over the area and let the soil fill itself in again with less tension.
Mow Short
As the fall progresses, each mowing time should cut the grass shorter until it is about 2 inches tall. Cutting grass short is a preventative measure to keep pests and fungus from overrunning the lawn during winter. Mice can build nests, bugs can burrow, and snow mold can spread when the grass is too long at this time.
Replant
If need be, now is the perfect time to reseed the yard. Talk with a professional about what kind of grass would be best; some grasses are best for cool climates or seasons. 
Light Traffic
When the snow comes, take care not to burden the lawn with too much foot traffic. In the winter, grass goes into a dormant state. While some trodding upon is okay, too much can leave you with bare spots in the spring. 
Choose Edwards Lawn & Home
For the past ten years, Edwards Lawn and Home has been offering premier residential and services to improve your property all year long. The options are endless from a new patio to a backyard fire pit, let the winners of Angie's List Super Service Aware serve you! If you're interested in finding out more about our services or getting a quote, you can contact us online or give us a call at 443-341-6539. For more information about our services or DIY tips and tricks follow us on Facebook, Twitter, LinkedIn, YouTube and Houzz.