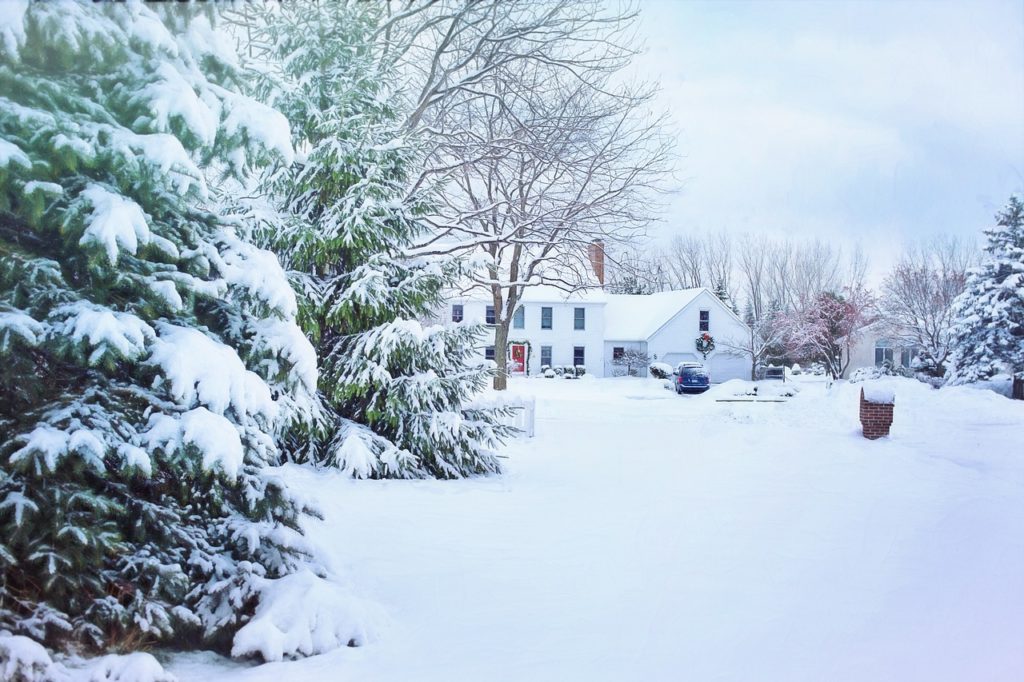 In the winter, the landscape lies dormant. While plants need more concern during the other three seasons, hardscaping also needs some help during winter. While the majority of maintaining hardscapes like driveways, walkways, and patios is best done in the fall, there are a few easy ways to take care of your hardscapes in winter as well that are well worth the effort.
Prepare the Furniture
Outdoor furniture can be made from a variety of materials, from metal to wicker to plastic. Each kind will need specific care during the winter months. As one must remove these from the surface of your hardscape when preparing it for winter, it is best to take care of them first. While wood outdoor furniture and furniture that can rust should go inside, some can survive the snow and rain with a heavy cover on top. 
Keep Off Ice and Snow
Ice and snow can threaten your hardscape, whether it is stone or wood. No matter what kind of material you have underfoot, avoid scraping its surface by using a heavy-duty plastic shovel to remove snow rather than a metal one. Also, make sure that the product you use to de-ice is not corrosive to the hardscape. Experts say that salt is damaging to stone, concrete, etc., so it is best to use cat litter or sand instead. 
Fix Cracks
At the same time, while you are fully prepared to get the full blast of a Maryland snow in the coming months, take the opportunity to fix any cracks in your hardscapes at this time. If you see a need and want to fill it, nothing is stopping you but the snow and ice! As ice accumulates on these surfaces, melting and freezing and melting again, the change in chemical form will expand those cracks and make the problem even worse. Your filler will depend on the material you have.
Prepare Other Hardscape Features
While patios, driveways, decks, and walkways are staples of hardscaping features, they are not the only ones. Other features like fountains and outdoor kitchens need preparation for the winter too. Drain any remaining water in your fountain's system, and store indoors or use a cover. For outdoor kitchens, shut off the system and clean out thoroughly before getting out the fire pit.
Choose Edwards Lawn & Home
For the past ten years, Edwards Lawn and Home has been offering premier residential and services to improve your property all year long. The options are endless from a new patio to a backyard fire pit, let the winners of Angie's List Super Service Aware serve you! If you're interested in finding out more about our services or getting a quote, you can contact us online or give us a call at 443-341-6539. For more information about our services or DIY tips and tricks follow us on Facebook, Twitter, LinkedIn, YouTube and Houzz.